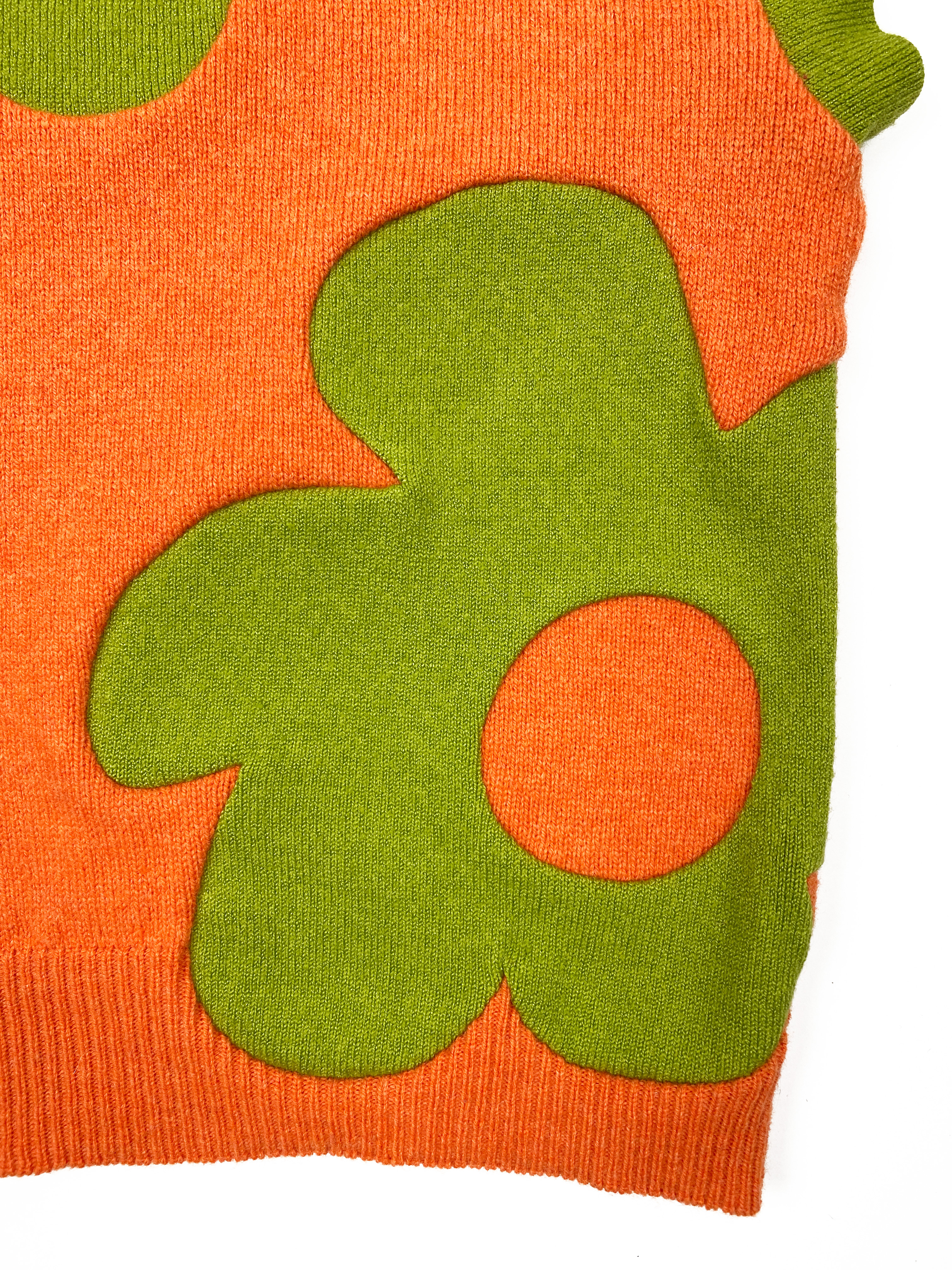 Flower Spencer Orange
€ 70,-

Size:
4 – 5 years
Materials:
100% virgin wool, 85% wool /10% elastane / 5% cashmere
︎ Add to Bag
This flower spencer is made from 100% repurposed garments.
It contains pieces of two different wool sweaters: orange 100% virgin wool and green 85% wool /10% elastane / 5% cashmere.
The garments are made to wear for at least two years, but since a spencer is very versatile, they can be worn to fit any style, from oversized to a tight tank top.
If you don't find the spencer of your choice in the right size, don't hesitate to send me a message, I would love to create a unique piece that tailors to your preferences.
Do you have any sweaters that you no longer wear? You can also send them to me and I will make them into a new garment for you and/or your child.
Care instructions: wash only by hand with cold water.