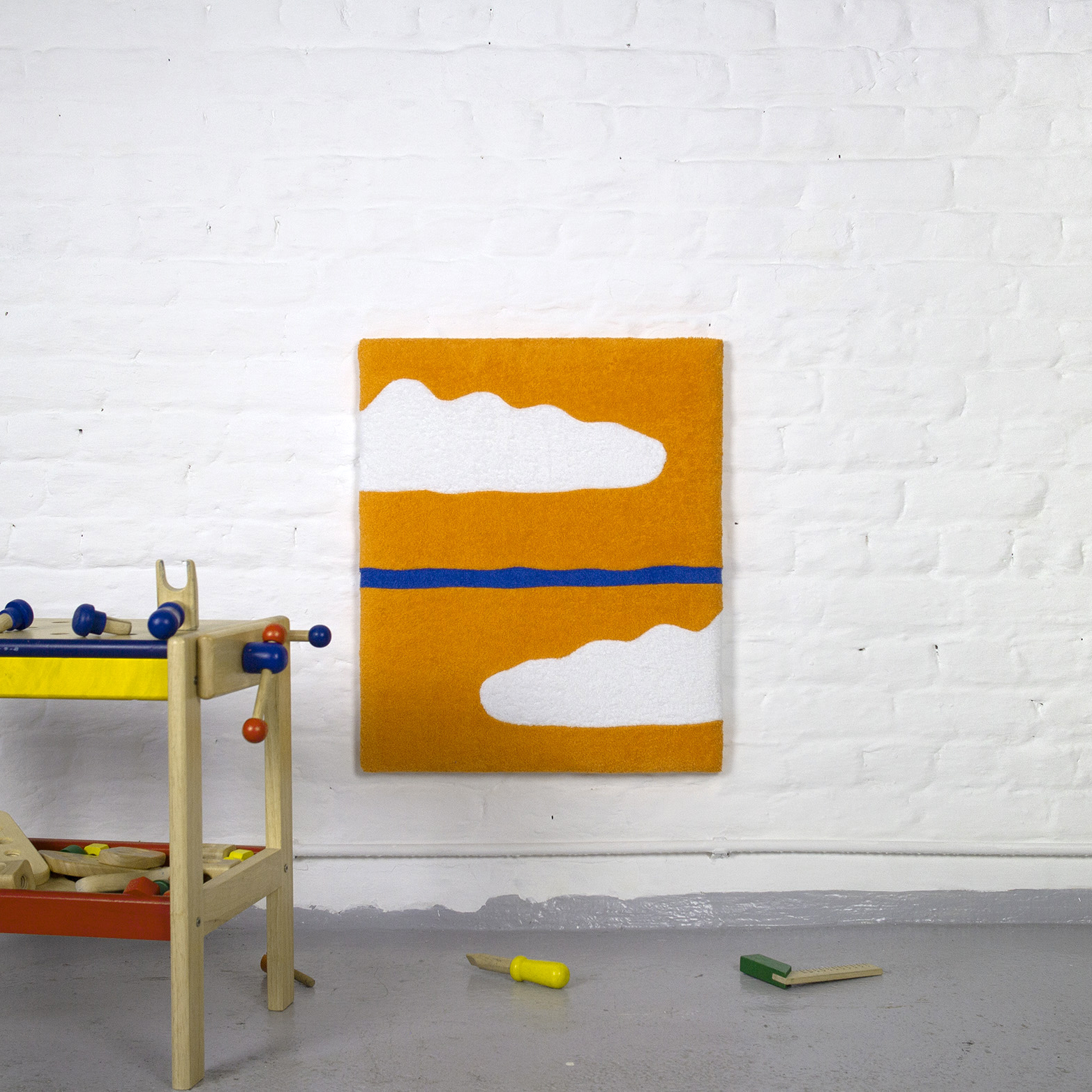 Orange Cloud
€ 95,-
Size:
60 x 50 cm
Materials:
100% cotton, padding, canvas on wooden frame
︎ Add to Bag
This textile painting is made of 100% cotton terrycloth. The bright and contrasting colours create a playful piece for your child's room.
To increase the tactile quality of the work, soft towel fabric is used. The painting is very cosy and huggable. Children can touch the clouds and play with it!